Businesses Need to Be Prepared for Monsoon Damage
3/15/2022 (Permalink)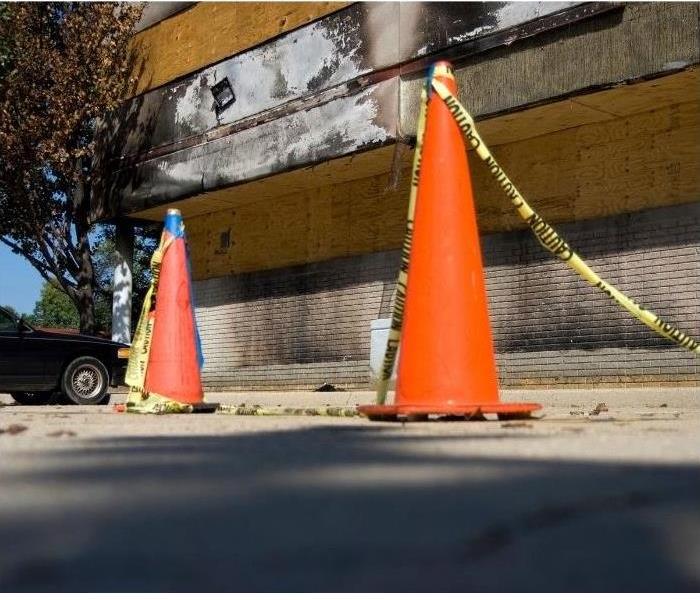 Our weather here in the Valley of the Sun will soon be experiencing some significant monsoon storms, which will come and go for the next few months, leaving people all over the Valley in need of recovery from storm damages. The monsoon storms bring dust, wind, rain, and dust. Homeowners who have lived through a few of these know the drill: batten down the hatches by putting away lawn furniture, tying down items that may otherwise blow, laying down pool umbrellas, and living with a less than a pristine pool for a few months. Businesses would do well to do some preparation as well.
The damage a monsoon can cause and how to prepare
While businesses may not have to worry about lawn furniture blowing into the pool, there are some risks of damage. Dust can be a nuisance, especially when it rolls in like one giant wall called a haboob. Haboobs generally appear with rushes of winds known as microbursts. These microbursts are extraordinarily strong and move quickly through the Valley, leaving behind properties with damage that require storm damage repairs. Though many dangers that come with the monsoon season are obvious, commercial properties are at risk from storm damages and even fire damages. Taking precautions now, before the storms begin could save you costly damages and overall hassle dealing with the aftermath of a monsoon. First, put a stop to any airflow within the building by closing all doors, windows, and air vents. Be sure that anything that can move outside is secured somehow or put it someplace where the winds can't blow them somewhere else. Businesses often have a-frames or seating areas that can take flight during a storm. Even signage such as vinyl banners needs to be secured.
Once a storm has come through, look for damage
Many businesses lose power after a storm. While waiting for power to be restored, it's a good idea to check for damages such as flooded floors, cracked windows or roof leaks. Some of these damages may not appear for a few days as water seeps in, so be diligent for the first few days after a storm. Keep in mind that even the smallest amount of water unchecked can lead to mold damage or odors. At SERVPRO of East Phoenix, we get all kinds of calls regarding the damages from the storms to local businesses. Commercial property owners continue to come to SERVPRO of East Phoenix for storm damage restorations and more. Our techs are certified and skilled always ready to help with any mitigation, remediation, abatement, cleanup, and reconstruction services your commercial building needs. Available 24/7 for immediate emergency service, give us a call if you experience any storm damages this upcoming monsoon season at 602-507-6163.