Your Phoenix Home Can Get Mold!
2/5/2021 (Permalink)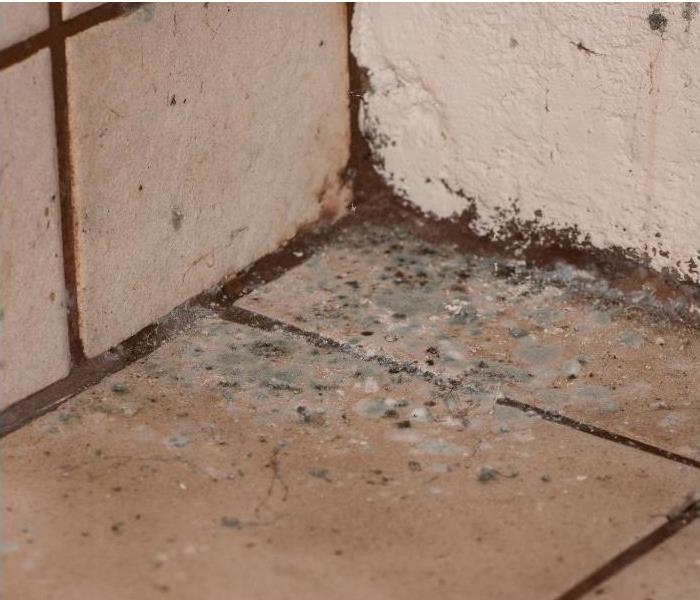 People who move to the dry desert from damper climates believe that they've left the days of dank, damp homes behind them. Not true! Mold damage in Phoenix is not always a random occurrence and can happen, so it's important to be diligent. Several situations can cause mold to grow in your home; we have seen enough cases over the years to know just how vulnerable most residences in Phoenix actually are. Mold grows best in dark, humid environments, but the truth is that spores might be waiting for a chance to grow anywhere in your home if any of these events happen.
Your home has a water leak
Leaking pipes, faucets, and other water-based fixtures in your Phoenix home could all contribute to mold growth. Spores grow quickly around any water source they can find, even if the amount of water is very small. As long as moisture remains consistent in the area, mold can start to grow. If you have discovered any leaks in your home or suspect that they may exist, there is a good chance that your home is hiding a past or present mold infestation, so it's important to be diligent about finding any leaks and addressing them quickly.
Monsoon storms cause excessive water
When storms come through the Valley, they create an excellent opportunity for mold to grow in your home. Monsoons can dump a significant amount of water is a short period of time. Not all roofs can handle that kind of rain, especially if drainage is an issue. Any leaks in your roofing or siding could contribute to mold infestation somewhere in your home. Insufficient drainage away from your home's foundation can cause issues too. SERVPRO technicians can use advanced moisture detection tools to detect unusual levels of moisture anywhere in your home.
You had a flood in your home
Situations like a malfunctioning dishwasher or washing machine can flood your home. Any time a large part of your home's flooring becomes covered in water should be treated as a potential precursor to a mold problem. Microscopic mold spores exist naturally almost everywhere, indoors, and outdoors, so the extended presence of moisture can cause mold issues.
If you experience any kind of leak, storm, or flood issue, it's a good idea to call in water remediation specialists SERVPRO of East Phoenix to check out the damage and address the issue as quickly as possible to prevent mold growth. We're available 24/7 so contact us any time at 602-507-6163.