SERVPRO Helps You Through the Fire Damage Remediation Process for Faster Recovery
11/16/2021 (Permalink)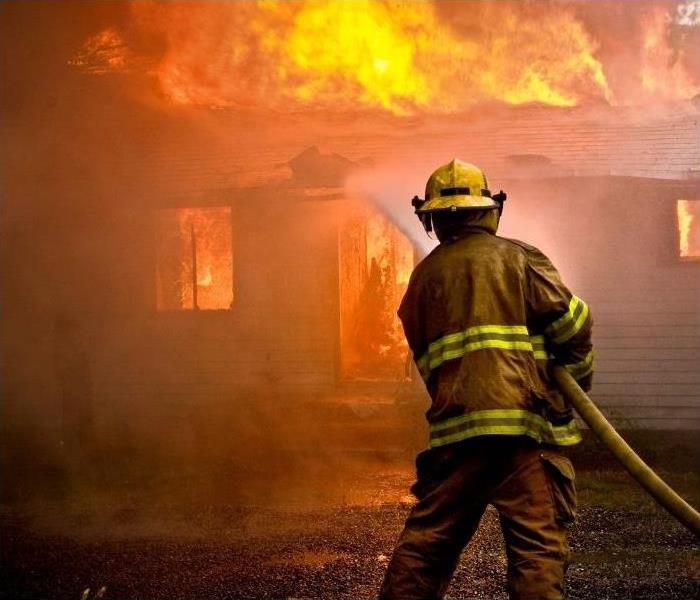 An unexpected fire can leave your home heavily damaged and in need of remediation and restoration as quickly as possible. Cleaning up such damage is not something that a homeowner should do on their own. Our team can arrive quickly to help you recover from a situation like a fire in your home.
SERVPRO has the expert training you need

Considering the unpredictable fire damages that could impact your home, you might not know where to begin when it comes to cleaning up the damage and getting your home back to pre-fire condition. Our SERVPRO technicians have in-depth training in loss mitigation and fire and smoke restoration through our certifications by the IICRC. We endeavor to be a comprehensive solution for our customers faced with the effects of a fire on their property. Whether the fire is big or small, we have the expert training you need. Our team is available 24 hours a day to provide the kind of immediate response that our customers require when they experience a disaster. With a set timeline for worsening conditions and compounding events, our SERVPRO professionals understand the importance of efficient responses to emergencies.
The SERVPRO fire remediation process

From the moment that our fire remediation technicians arrive at your home, we inspect the damage that your home has experienced and determine what steps are necessary to return it to preloss condition. Our specialists have ongoing training in the use of personal protective equipment to keep them safe and identify risks and hazards present in fire recovery projects. After inspection, we'll explain what needs to be done to not only clean up the damage from the fire itself, but secondary damage that may have been caused by fire fighters as they worked to extinguish the flames. We clean up and dry out the property, remove smoke and soot, and will handle any lingering odors to ensure all traces of damage are gone by the time we leave the property. Should your property need building and construction services due to excessive damage, we can do that too! SERVPRO is your comprehensive resource to recover from any kind of fire damage to your home.

Call SERVPRO if you experience a home fire
When a fire damages your home, work with a team that can help you recover as quickly as possible. Our SERVPRO of East Phoenix IICRC-certified technicians have the ongoing training and industry-leading equipment to make an immediate difference in your home. You can reach our rapid response team anytime that disaster strikes by calling (602) 507-6163, 24/7.