The Damage You May Miss After a Monsoon Storm
4/25/2022 (Permalink)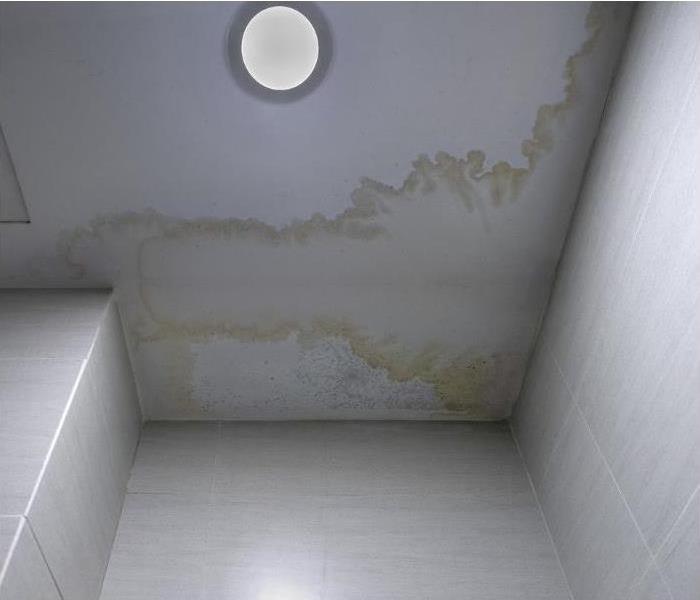 Phoenix experienced a fairly substantial monsoon season this year, with a torrential amount of rain dropped in a short period of time. Most homeowners will do a cursory review of their property following such big storms; if no damage is found, the storm is soon forgotten. Unfortunately, not all damage shows up right away, and going undetected can cause serious issues.
Damage after a storm


Storm-related flood damage happens to homes every year in Arizona. Once the storm is over, the effects can be mild, like soggy area rugs, to minor issues such as leaky windowsills, to devastating such as a loss of walls and floors. Since these are easily spotted, it makes sense to call remediation specialists like SERVPRO of East Phoenix who are ready with a highly trained team of technicians and years of experience to restore each home to its original condition. While some items can be addressed on your own (soggy area rugs) more substantial damage should be addressed by a professional.
The damage you may miss after a storm

Since the rain comes down so quickly and in significant volume, it's challenging for the ground around our homes to absorb all of the water. Pair with that the heavy rains and high winds that can cause damage to our roofs, and you can see why monsoons can cause so much damage. Unfortunately, sometimes that damage is difficult to see. Perhaps just enough water seeped into your roof through a small crack to slowly accumulate behind a wall. It may not be enough to see if it doesn't seep through to your ceiling or outside wall with those telltale brown spots or a pungent, musty odor that indicates mold growth. If left untreated, those small leaks can cause big problems that are harder to address.
Detecting unseen issues caused by storms
Telltale signs of water damage in attics and ceilings might be the brown water spots that appear on ceilings or walls. You might also see bubbling of paint or bulging of drywall. Another sign of unseen damage is odor. Mold growth over time can cause a musty odor even before you see any kind of mold growth. All of these indicate a problem that needs to be addressed immediately; ideally provided by a storm remediation specialist. Don't try to address what appears to be a surface mold growth issue, as the cause of the mold growth needs to be addressed, not just the surface growth.

Contact SERVPRO to address storm issues
By the time you spot damage that has been protracted, chances are the situation has been there for a bit of time and needs professional attention. That is why it is so important to call SERVPRO immediately at the first sign of a problem. Not only can we address the damage or mold growth, but we'll also identify the areas of weakness can address those as well to prevent future damage. At SERVPRO of East Phoenix, we can return your home to its original condition and help you prevent as much of the damage as possible. If you want to reduce monsoon storm damage in your home in the future, call us today at (602) 507-6163 to schedule an inspection and get the damage remediated.