Important Steps to Prevent a Home Fire
6/28/2021 (Permalink)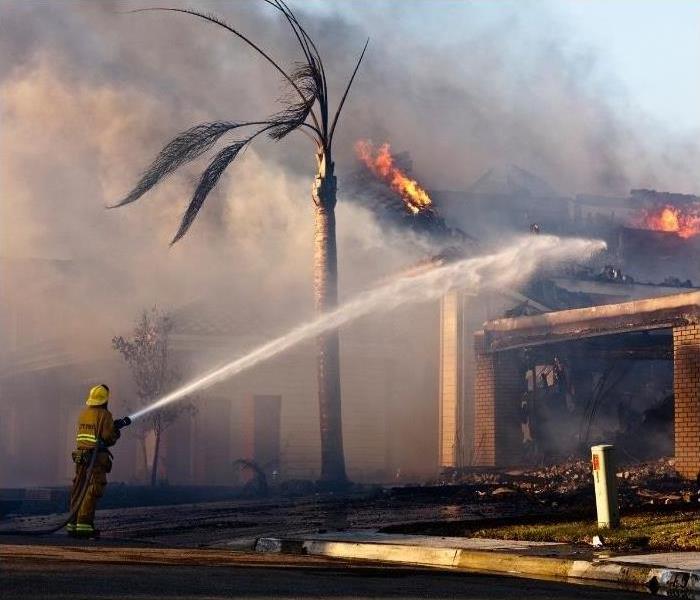 SERVPRO fire remediation experts are trained to be faster to any disaster, and to restore fire damage "Like it never even happened." You know we're always a phone call away if you experience a house fire. However, the ideal situation is to avoid a fire in the first place. Here are a few tips to mitigate the risk of a fire before it happens.
Check Your Smoke Detectors
Be sure to regularly check the fire detectors throughout your home at least annually to ensure they have working batteries and are operating properly. You can usually do this by pressing the little button on your smoke detectors. If the alarm is loud, that means it's working properly. If the sound is weak and faint, or there's no sound at all, then that means you're in need of a battery change. If you're unsure how to test your smoke detectors or unable to, many local fire departments will provide this service for you. Keep those smoke detectors in working order!
Clean Your Stove and Oven
One of the leading causes of stove or oven fires are food bits left behind from past meals that can catch fire the next time you're cooking, so it's important to clean your stove and oven regularly to ensure there's nothing that could suddenly spark a kitchen fire. Be sure to always make sure things like towels or oven mitts are far enough away from your stove and/or oven that they won't accidentally catch on fire and never wear loose-fitting sleeves that can catch fire. Just be aware of what's near those flames to avoid any fire risks.
Watch those flames
It's important to never leave the kitchen while cooking because a fire can start quickly and can escalate even faster if you're not there to take action right away. Remember that attacking grease fires will only further feed the flames and that the best way to subdue a grease fire is to cover it and trap it, not throw water on it. Keep an eye on children and pets while you're cooking too; one small distraction can lead to a house fire and injury quickly, so always watch those flames and never leave a stove unattended while in use.
Clean The Lint Trap in Your Dryer
This is one of those things you should do after every load of laundry to be safe. It can be easy to forget, but when lint backs up in your dryer it can create a dangerous fire hazard. It's also a good idea to check behind your dryer to ensure no lint or articles of clothing have fallen back there and created a fire risk. While cleaning it every time may not seem like much, an uncleaned dryer filter can quickly cause a house fire, so get in the habit of doing this!
Keep a Fire Extinguisher in Your Home
Keep a functional fire extinguisher somewhere that's easily accessible in the event of a fire. If you've never used an extinguisher before, be sure you or someone in your home is properly trained to use a fire extinguisher. Here are a few basic tips when operating a fire extinguisher.
If you experience a fire, contact SERVPRO of East Phoenix
Sometimes despite your best effort, fires happen. If you experience a fire, contact us immediately, 24/7 at 602-507-6163. We specialize in fire remediation and can help you recover from the fire and get your life back on track.