Why Sump Pumps Fail
5/3/2021 (Permalink)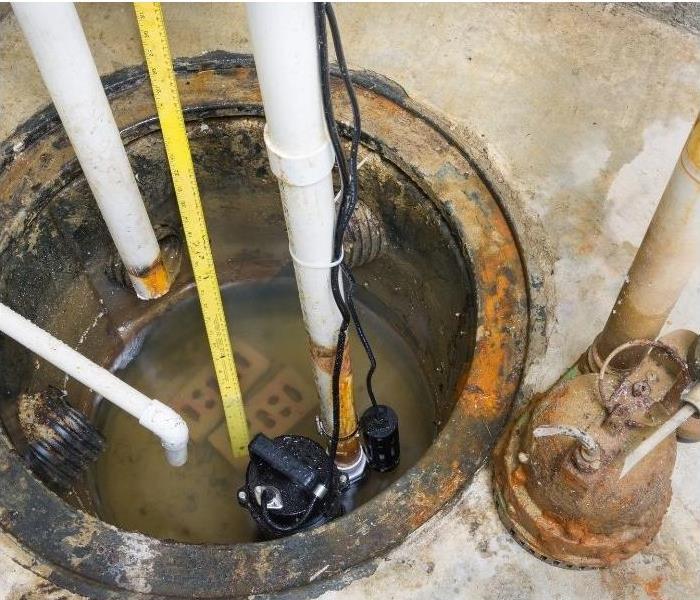 While basements in Arizona may not be as common as other states, there are still quite a few homes that have basements, which means they also have sump pumps. Sump pumps drainage systems often employed in the basements to protect homes from the harmful effects of flooding and water damage by pumping water out of the basement. The failure of a home's sump pump can be catastrophic, threatening the safety of a home's important documents, objects, and furniture. You can take actions to prevent your house from suffering a sump pump failure by understanding various reasons as to why sump pumps might fail in the first place.
Lack of regular maintenance
Your risk of a sump pump failure is increased when your unit isn't undergoing proper maintenance on a regular basis. Make sure to regularly check that your sump pump's vents, and other parts are working properly and consider running a vinegar solution through the unit for cleaning in order to keep things running smoothly. Most sump pump models should be cleaned once a year but check your manual for more detailed information.
Age of sump pump
It is also important to be aware of how old your sump pump is. Since sump pumps undergo their fair share of wear and tear over the years, it is not uncommon for sump pumps to fail after seven to ten years, depending on the unit. You can prevent a damaging failure by keeping a closer eye on your sump pump as it nears this age range and consider replacing the unit if it begins to malfunction or appears to not work as well as it used to. Otherwise, you may end up with a flooded basement in need of professional water removal services.
Power outage or power failure
Sump pumps are also at a greater risk for failure during monsoon season and the summer months in general due to those unpredictable storms. Storms can serve as a big threat for sump pumps as they often bring large amounts of rain and occasionally, power outages. Without electricity, sump pumps will not be able to complete their job of pumping rainwater away from the home. Hooking your home's sump pump up to a backup generator can help your sump pump continue to run smoothly and avoid a failure.
What to do if your sump pump fails
If your basement experiences a sump pump due to one of the above situations, or any other mitigating circumstance, contact SERVPRO of East Phoenix at 602-507-6163 to get immediate help with water removal and restoration.