Why Use Water Remediation Specialists at SERVPRO After a Flood
11/23/2020 (Permalink)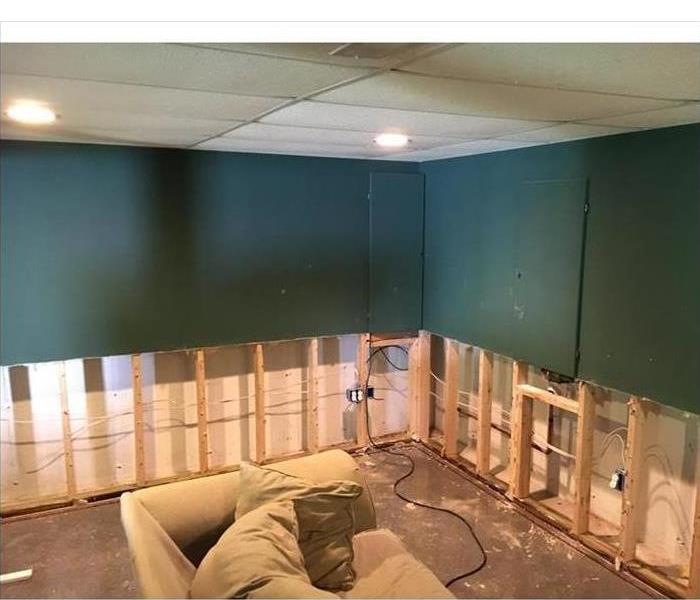 Water damage from a broken pipe, appliance, or aggressive storm is always stressful. Hiring a professional water cleanup company is essential if you want to get your home dry in as little time as possible without developing further problems. Damage to the building's foundation, mold growth, and long-term odors are all potential complications of a minor flood or other water damage event if water isn't addressed quickly and professionally. SERVPRO has the experience and tools required to prevent these additional problems from developing while also repairing any damage already caused by the disaster.
SERVPRO of Phoenix Arrives Prepared to Deal with Water Damage
Whenever you call SERVPROs about water cleanup in your home, we bring the best equipment at our disposal to handle the situation. To remove water quickly, we bring in heavy-duty air movers and dehumidifiers to give your home an industrial-grade drying process. If necessary, we can also bring in motorized water extraction pumps that can remove large volumes of water from your home quickly. We also take care to outfit our personnel with all the personal protective equipment they need in your home so they can do the job they came to do. Within hours of your first phone call, you can expect SERVPRO technicians to be on the scene starting the drying and cleanup process.
Thorough Work Means Less Chance of Damage
Getting the home dry after water damage occurs is just the beginning of our services. Our work goes above and beyond, and we make sure to eliminate any potential odors left behind from the water, repair any damages done by the water, and restore materials to the same visual appearance they had before the disaster happened. We work hard to get your home back to the way it was before the water damage occurred to help you recover from the experience as quickly as possible. With a 24/7 response to water emergencies, our highly-trained IICRC-certified Water Restoration Technicians can arrive quickly to offer effective mitigation designed to save you time and money.
SERVPRO of East Phoenix is one of the Valley's leading providers of water damage cleanup and restoration services. If you experience water damage in your home, call our professionals at (602) 507-6163 24/7 to learn more about what we do and get the help you need.