Don't Try to Address Water Damage in Your Home by Yourself
5/6/2020 (Permalink)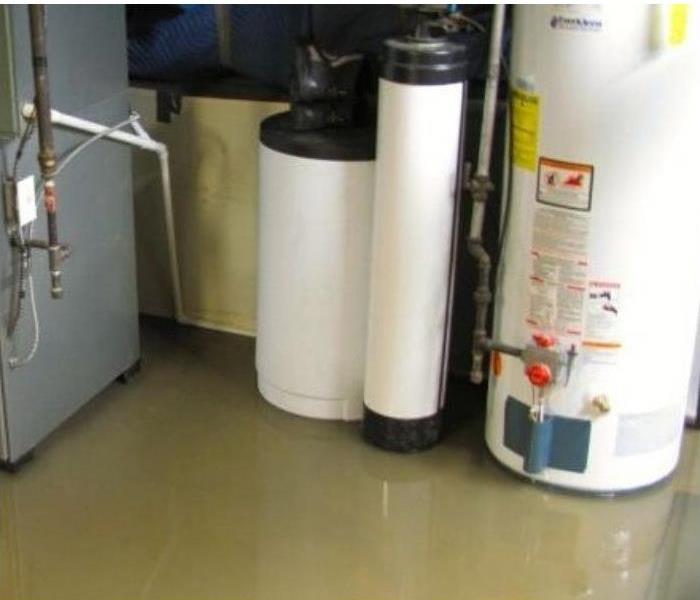 Its surprising how much damage just a little bit of water can do. A bathtub overflows, a pipe leaks, a toilet overruns….. these are a few situations that can cause water damage to your home. Depending on the severity, you may be tempted to grab a mop, wipe up the water, and call it a day. Learn why that's not always the best idea and why you shouldn't try to address water damage in your home by yourself.
No such thing a just a little damage
There is no such thing as a small disaster, and that includes water. The challenge with water is that typically the water you see is not necessarily all the water present, so trying to address water damage by only tackling what you see likely leaves a lot of damage behind. Especially when the water you don't see contains bacteria or causes mold, rot, and other unseen damage, water damage can affect the value of your property. Warping, mold, etc. needs to be addressed. Water damage professionals like SERVPRO of East Phoenix know what to look for and how to remediate it.
Following all the steps to address water damage
SERVPRO's trained water damage specialists are equipped to clean and restore your home utilizing the following procedures safely:
Identifying the source of the water.
Measuring temperature and humidity for drying analysis.
Surveying the extent of damage and inspect the premises.
Performing emergency water extraction
Applying necessary treatments like disinfecting and/or deodorization.
Utilizing drying equipment and monitor drying.
The worst damage may be the damage you don't see
Water loss incidents often become emergencies and disasters without appropriate mitigation tactics and employed equipment. Homeowners do not have access to the broad inventory of sophisticated extraction and drying tools that our SERVPRO of East Phoenix team does, making us a wise choice for your water-damaged property. We find the damage that goes beyond the surface and get rid of all the water and all the damage. Our temperature and humidification checks are to find the water that's behind a wall or under flooring. Left unchecked, that can turn into mold and mildew, and impact the structural integrity of walls and floors.
If you experience water damage in your Phoenix home, don't try to address the issue on your own. Call SERVPRO of East Phoenix to come out and assess the situation. Our professionals can make water damage "Like it never even happened." Call us at (602) 507-6163 24/7 for all your water damage needs.