Use Water Remediation Specialists for Flooding in Your Home
3/12/2022 (Permalink)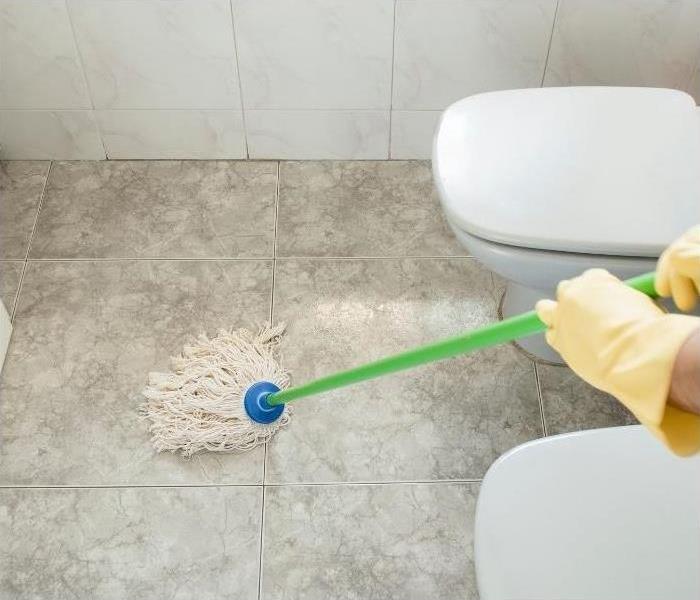 Water damage can be very frustrating, and you need to remove it promptly. While sometimes the amount of water damage appears minimal, it's always a good idea to have a water remediation specialist come out to ensure you don't have more hidden water damage behind walls that can cause further damage down the road. Ensuring your house is completely dry is key to preventing additional damage from occurring.
How SERVPRO can help
Water damage issues can be deceiving. Accidently let that bathtub overflow? You grab a mop and think the job is done, but what if water has seeped undetected behind walls and cabinets? You may have tried to contain this problem on your own and quickly found out how frustrating that can be if you start noticing a musty smell, a sure sign of mold growth. That's why it's best to contact SERVPRO of East Phoenix water remediation specialists. At SERVPRO, we use air moving equipment because of its effectiveness. The air movement equipment increases evaporation primarily by creating airflow on the surface level, forcing the moisture into the air and capturing it with dehumidifiers. This process is not only safe and reliable but also pretty fast. You need professional service to ensure your premises is cleared of any issues after a flood.
Why removing water is harder than you think
One of the primary reasons why water removal is so difficult is the lack of reliable extraction equipment. Naturally, the first step to cleaning is removing water from your floors. While you may have a wet/dry shop vac to do the job, extractors from SERVPRO included wet-vacs, portable pumps, and truck-mounted equipment for large volume extraction. With various options for equipment, our techs can get the job done to prevent further damage such as mold growth from undetected moisture left behind.

SERVPRO of East Phoenix is your best choice when it comes to flooding in your home. With our qualified staff, you can rest easy knowing your home is well cared for. Call us today at (602) 507-6163 and let us take care of your water removal needs.