Use Trained Remediation Specialists If You Experience a Disaster
3/7/2022 (Permalink)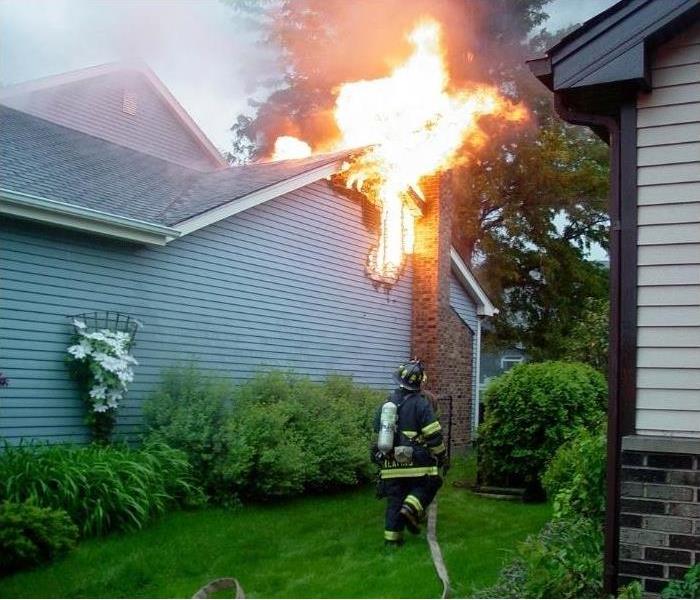 No one expects a fire, flood, or mold infestation in their home. When it happens, homeowners can be at a loss regarding what they should do and who they should contact to help with cleanup and remediation. Learn why it's important to use trained remediation specialists if you experience a disaster in your home.
Having a process is crucial to do the job correctly
Working with trained specialists such as SERVPRO of East Phoenix is important to ensure all proper steps are taken to stop further damage from happening, remediate the situation, and begin the restoration process. Having a tried and true restoration process in place, such as a specified water restoration process, ensures that efforts are done methodically, thoroughly, professionally and effectively. SERVPRO has an identified restoration process for water, fire, smoke, and storm damage. Our trained technicians will walk you through this process, so you know exactly what's going to happen and what to expect.
Training makes all the difference for a positive outcome
SERVPRO has a highly trained team with a number of restoration training certifications to ensure you're getting the professional help you need when disaster strikes. From initial and ongoing training at SERVPRO's Corporate Training Facility to regular IICRC industry certifications, rest assured our staff is equipped with the knowledge to restore your property. Our training program includes the following:
IICRC Training
Employee Certification Training
Initial Franchise Training
e-Learnings
Continuing Education Classes
Our Professionals study IICRC standards and best practices in water restoration, fire restoration, mold remediation, carpet and upholstery cleaning, and other cleaning and restoration courses.
Trained and trusted professionals will have testimonials to prove their worth
We've always found that word-of-mouth referrals makes up a good portion of our business, and with good reason. We have a lot of thrilled customers who came to us for help during stressful times in their lives. Knowing who to call and to have a positive outcome after disaster strikes is what makes SERVPRO customers use us again and again and share their praises with others. Read our customer testimonials to see why people refer us and how important working with trained professionals really is.
If you experience any kind of disaster in your home, call the trained professionals at SERVPRO of East Phoenix right away. We're here 24/7 to help, so don't hesitate to call us at 602-507-6163. Keep our information on hand so you're always prepared!