Why Mold Damage Needs to Get Addressed Quickly in Your Phoenix Home
9/9/2018 (Permalink)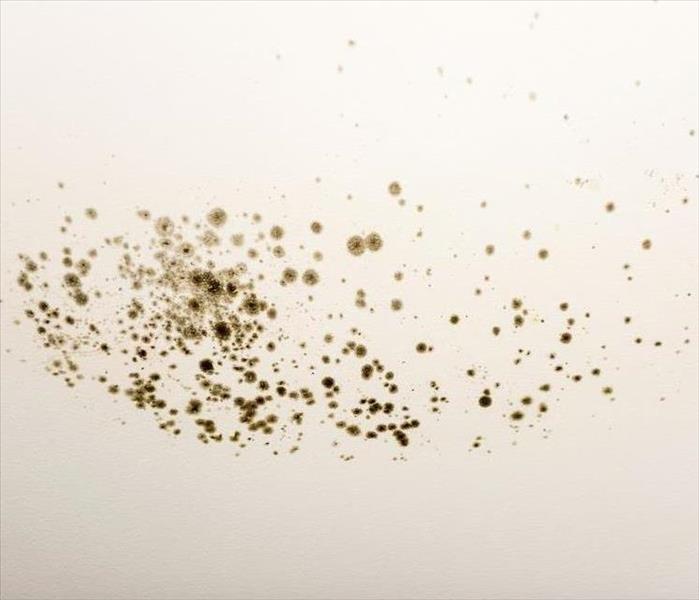 When your home is in the midst of a mold infestation, contact SERVPRO for effective remediation services.
Team SERVPRO Understands How Crucial it is to Get a Mold Infestation in Your Home Under Control
There are plenty of disasters and unfortunate circumstances that could impact your Phoenix home without much warning. There are also many instances that develop over a period into something damaging and detrimental to the occupants of your house and its structural integrity. A great example of this would be fungal growth that develops over a brief period in various areas of your home.

There are many reasons why you have to take care of mold damages in Phoenix right away once they get discovered in your residence. The better that you can appreciate the threat that mold growth is to your home and its occupants, the more you can understand why professional remediation like our SERVPRO professionals provide can help you get things back to the way that they need to be.

One of the most pressing concerns about mold growth in your home is the potential health effects that an active colony presents to the occupants of the house. While these effects typically vary greatly, those with existing respiratory issues are often at a higher risk for developing conditions due to exposure with the colony growing and thriving.

Our SERVPRO professionals also have actively sought to limit the damage that these active colonies can do to the materials in your home. Drywall, wood, and other organic materials are ideal locations for spores to seat and thrive. Once this occurs, the colony begins to spread and degrade or erode these materials until they become unsalvageable.

You can help to identify these problems by ensuring that you are looking for warning signs that mold growth could occur or might already exist in areas of your home. Moist and persistently damp areas often provide the best conditions for mold spores to spread and grow. If you smell an unfamiliar musty odor in specific areas of your house, especially those that have battled with dampness issues in the past, this could be a telling sign that mold already exists out of your line of sight.

It might seem like mold is something that many families and properties must contend with throughout their lives, and you are correct. The critical thing is getting the situation resolved as quickly as possible with the rapid response of our SERVPRO of East Phoenix remediation technicians. We can help limit the damage that the materials in your home experience as well as work efficiently to reduce the present health risks from active colonization. Give us a call today at (602) 507-6163.

Click here for more about Phoenix.