SERVPRO Can Help Recover from a Flooded Kitchen
3/21/2022 (Permalink)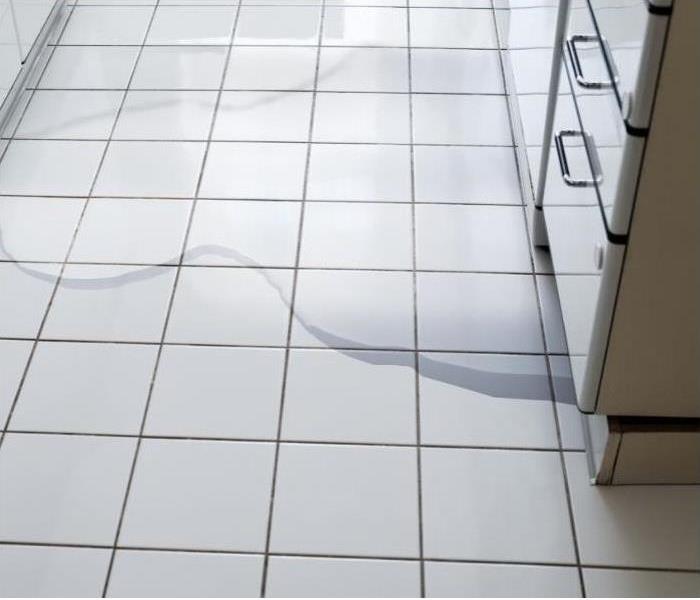 Modern kitchen appliances make everyday life easier.... until they break and cause water damage in your home. When your kitchen suffers water damage from a broken dishwasher, faucet, or garbage disposal, water can quickly spread to other areas of your property. It's important to act fast to stop water from spreading, remove the water, and address damage as quickly as possible.
Call in water remediation specialists
It's tempting to grab the mop and lots of towels and try to address the water damage yourself. However, there's a risk that water has already seeped into walls, floors and behind cabinets, so it's best to call in water remediation specialists. SERVPRO technicians use their IICRC training to get address water damage. Water can damage carpeting and padding, the floorboards underneath, and create odors that you find highly unpleasant. Prevent further damage, including mold and odors, by getting professional help with water damage.
How SERVPRO can help with a flooded kitchen

Our team starts with a thorough inspection to locate all sources of water and then tracks that water down. While water may have originated from a broken dishwasher, the moisture can easily spread to walls and other areas, so our technicians diligently search out all moisture for removal and remediation. Evaporation also plays a role in how water causes damage to the materials inside your home. Our technicians receive training on how to use various pieces of equipment that pinpoint not only where moisture exists, but also how much moisture materials contain. This is vital to restoring your home. Our drying equipment includes air movers that increase the air circulation at an extremely high rate and pull dampness off surfaces; this forces additional moisture to move closer to the surface for removal. Our machines remove water vapor from the air as it passes through the device, continually extracting moisture from the air. Drier air can more easily absorb water vapor from damp materials than saturated air. Different style heaters come into use to help increase the rate of evaporation of water from materials. Our goal is to get everything as dry as possible to stop further damage and prevent mold growth or odors from forming.
Call the pros when your kitchen floods

If you experience water damage in your kitchen, contact us immediately for help. SERVPRO technicians can mitigate the damage. We always treat your home in a professional manner, just like we would want others to handle our own dwellings. You can trust SERVPRO of East Phoenix to take care of water damage might affect your home's interior. Contact us at (602) 507-6163 so we can assist you in restoring your home.