Are You Making These Mold Damage Causing Mistakes in Phoenix?
2/8/2019 (Permalink)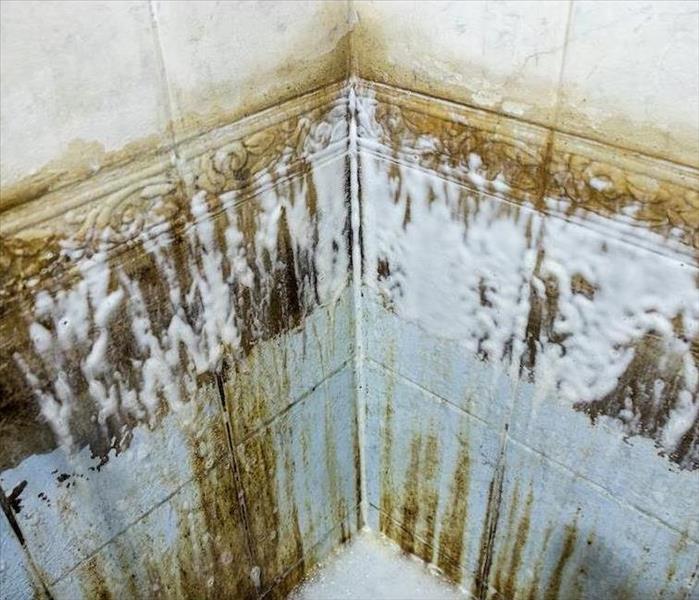 Mold can appear in many colors and gives off a musty odor. Contact our IICRC certified team should you see or smell mold in your home.
Humidity Can Cause Mold Damage in Your Phoenix Home
Winter months can bring humidity to cities that don't drop below 45° F, and that excess humidity can cause mold damage to form inside of the homes that are not adequately equipped to deal with it. Mold damage initially grows from mold spores that have been exposed to moisture. You may think the solution is to try and completely rid your home of mold spores, so the humidity levels do not matter. However, it is impossible. Mold spores are omnipresent. They are microscopic and impossible for the naked eye to see. Additionally, they are relatively harmless in their original home.
The best way to avoid mold damage in Phoenix from forming in your home is to ensure that the conditions it needs to grow are never present. However, accidents happen and it is not uncommon for mold to begin to grow right under a homeowner's nose. What is important is that you take steps to remedy the problem as soon as you discover the mold damage, instead of leaving the problem to only get worse. Mold damage should never be left to its own devices in your home, as it causes health effects in the individuals who live inside. Furthermore, mold can eat away at organic materials, such as the wooden framework of a house.
Calling a professional cleanup and restoration company, like SERVPRO, is the best thing that you can do for your home. Our IICRC-certified techs can get straight to work once we arrive at your home, and we always strive to get there quickly. After investigating the mold in your entryway, SERVPRO can determine that it is still relatively early in its development. Using come disinfectant and antifungal agents, we can spray-and-wipe the mold right off of your walls.
Afterward, SERVPRO can use advanced equipment like dehumidifiers to lower the overall humidity in your home so that mold doesn't begin to regrow immediately. For a final touch, we can use air scrubbers equipped with HEPA filters to combat the musty odor mold damage causes. SERVPRO always aims to return your home to the state it was in before the damage began.
If you find musty mold damage inside of your home, get help as soon as possible. Use your phone and dial (602) 507-6163 to speak with a representative of SERVPRO of East Phoenix. Day or night, our techs are always available.
Click here for more about Phoenix.