What SERVPRO Handles for Mold Damage in Phoenix Carpets
3/11/2018 (Permalink)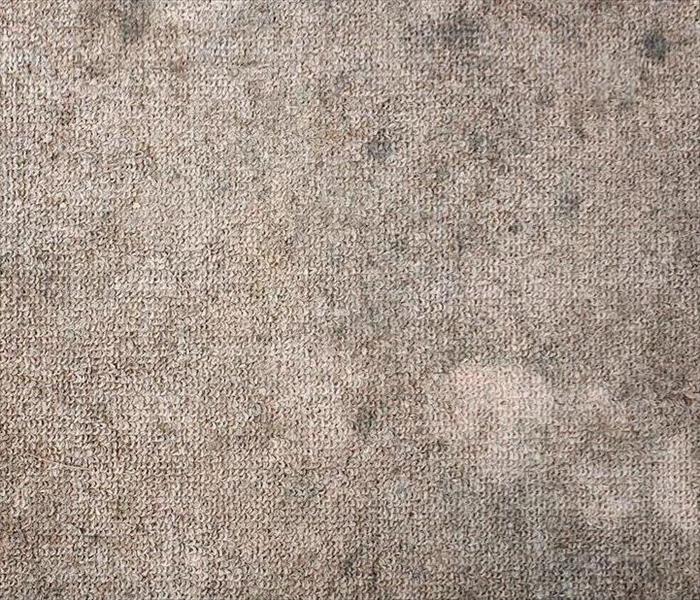 Finding mold in your carpet can cause much alarm. Contact SERVPRO to investigate the cause and restore the damaged items.
Mold Damage Happens in Many Stages Before Turning into a Full Infestation
Carpets consistently rank as one of the most common materials and places for a home in Phoenix to get mold damage, and for a good reason. Mold takes well to the twisting fibers, organic makeup, and trapped nutrients found in ample supply even in brand-new carpeting. With just the slightest bit of added water, a colony can begin to grow and rapidly expand across the floor.
When SERVPRO technicians deal with mold in carpets, replacement is standard, as many cases may grow to irreversible stages before you ever get a chance to call us. However, there are some things we can do.

Rapid Drying
If you manage to spot the mold damage in your Phoenix home early on in its development, we may be able to stop any further problems by responding quickly and eliminating any water sources feeding the fungus. All varieties of mold require water to grow and thrive, and we can effectively stymie their spread by removing all excess moisture from the area. Depending on the circumstances, we may opt for fast, quick-drying industrial solutions for more significant water problems, or more reserved and less risky dehumidifiers and other tools that make a less drastic impact.

Limited Cleaning Solutions
Depending on the type of mold and carpeting involved, we may be able to apply any of several cleaning measures to the material in an attempt to sanitize the area and eliminate visible signs of growth. However, these treatments are typically only used when mold presence is minimal, and the materials are minimally contaminated.

Selective Replacement
If the infestation is reserved for only a small portion of the room's carpeting, we may be able to remove and replace that section alone without upending any other part of the room. We take care to match color, material, and style with an extensive catalog of materials to make the replacement patch appear seamless.

SERVPRO of East Phoenix handles all mold damage calls with care, professionalism, and quality customer service. Call us 24/7 at (602) 507-6163.

Click here for more information on the city of Phoenix.