Address Commercial Storm Damage Quickly to Avoid Further Damages
7/5/2021 (Permalink)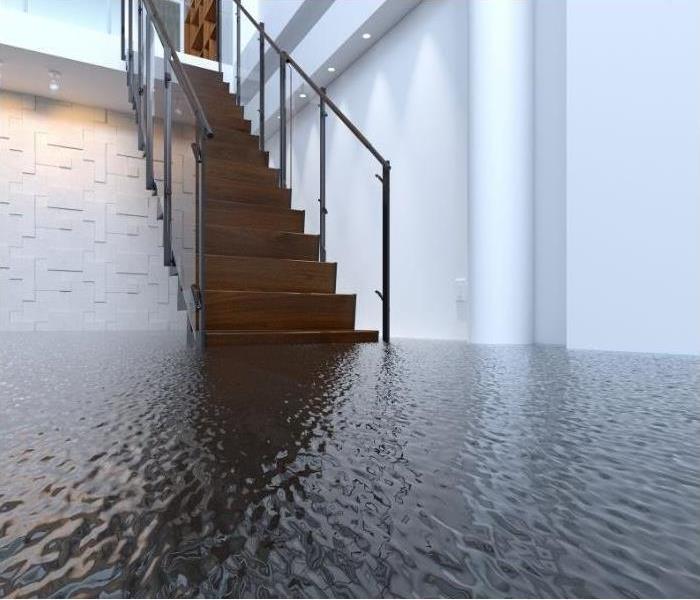 Flood damage during monsoons can be one of the most challenging obstacles for any business to navigate. Flood damage is often thorough, impacting a wide area across a building and finding its way into dark and forgettable places where it can go unnoticed indefinitely until further damage arises. If given time, flood damage can later cause more types of damage through corrosion and mold growth if you are not careful. If your business suffers storm damage, work with SERVPRO to address the issue and prevent further damage.
What kind of buildings are at risk for storm damage?
Any building could experience monsoon storm flooding, but locations near water or low-lying areas are particularly vulnerable when monsoons dump a substantial amount of water in a short period of time. Never assume that your building is immune to flood damage simply because it is on higher ground; internal leaks or floods could strike unexpectedly and cause significant damage to any commercial building of any size.
What happens during floods?
Floodwaters tend to cover all or a vast part of a building, ruining, staining, and contaminating floors and low-lying objects. The waters are often loaded with dirt, grime, and biological or chemical hazards, making cleanup tricky and dangerous. Furthermore, floods often create ideal conditions for mold growth, which may cause health effects. Those in the Phoenix metro area don't consider themselves at risk of floods but again, with monsoons comes the potential for an enormous amount of water to be dumped in a short period of time; something most Phoenix streets are not able to sufficiently accommodate, which can result in a building flooding.
How are floodwaters cleaned up?
While SERVPRO of East Phoenix treats each flood situation uniquely based on the circumstance, there are specific steps they take to address the issue. First, any remaining water is pumped out with heavy extractors, sometimes truck-mounted for more significant amounts of water. Then, air movers and dehumidifiers are used to dry out the area and eliminate any remaining moisture. Finally, deodorization and cleanup can begin, with all affected areas and objects scrubbed and sanitized. During this phase, mold removal and restoration processes may also take place, depending on the situation. A SERVPRO professional will always consult with you, so you know exactly what your building is facing and what they recommend for remediation and restoration.
Work with us if you experience floodwaters in your building.
As a flood damage restoration leader, SERVPRO of East Phoenix has the specialized expertise, equipment, and training to restore your home to its pre-storm condition. We offer 24/7 emergency service to help you when you need it. Contact us at 602-507-6163 if you need assistance.