Small House Fires Can Bring Big Hassles
4/5/2022 (Permalink)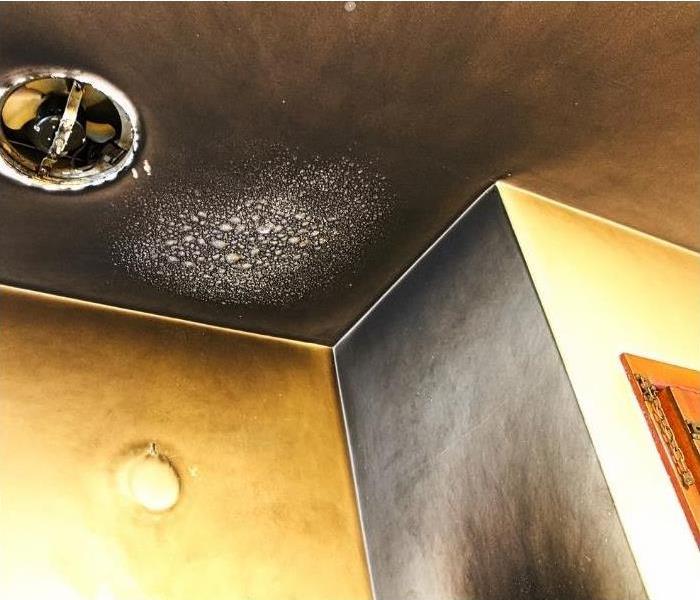 There really is no such thing as a minor house fire, is there? Any time a fire ignites inside a home, many things inside can get damaged. Even if the amount of items that get burned is minor, significant fire loss can still occur. Even the smallest burns can force your property to suffer a fire loss, including soot, smoke, and odors.
Smoke damage in your home

When anything burns, some substances are released into the air, even if the item doesn't completely burn, or does so for only a brief period of time. Particles that do not combust entirely and get released into a building can cause smoke damage to your home even if the blaze is small. Smoke can quickly spread throughout your home. When smoke comes into contact with cooler surfaces, the partially combusted particles can transform back into a solid form. Once this happens, soot residue and other soils can appear visible on the surfaces of your walls and other building materials as well as the contents that are present inside your house. The result can be quite messy! SERVPRO of East Phoenix technicians are IICRC certified and experienced in dealing with smoke and fire damage situations. We know that even a small burn that takes place inside your kitchen can cause damage. We are trained at finding even the most imperceptible damage that could cause you problems in the future.
Odors caused by fires

Smoke not only causes residues to exist on the surface of items inside your home, but it can also penetrate materials and cause unpleasant aromas to exist. Smoke can seep deep into porous materials and cause them to put out unpleasant smells into your house's airflow system. Our crews at SERVPRO can utilize certain methods and chemicals that will help extinguish such foul odors long after the flames are gone.
Soot residue after a fire

Soot residue can be one of the most frustrating situations to deal with after a fire. Even if the flame was small and the fire was extinguished quickly, depending on the materials, a substantial amount of soot damage can remain behind. If not handled correctly, trying to clean up soot can cause more of a mess than the soot itself! Our fire remediation specialists are trained to deal with soot residue and ensure every last trace of it is gone by the time we leave.
If you ever have a problem after a small house fire, call SERVPRO of East Phoenix at (602) 507-6163 any time of the day or night. We know how to deal with smoked damage, odor removal and soot cleanup to get your home back to the way it was prior to your house fire.