Ultimate Solution to Phoenix Mold Damage Remediation
10/7/2018 (Permalink)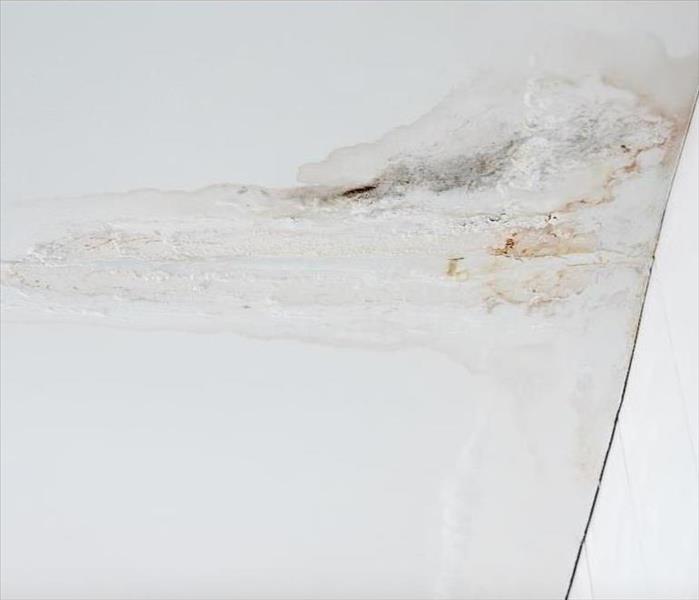 Team SERVPRO will investigate the cause of any mold damage in your home before remediation. Call us right away.
Proper Cleaning can Limit Mold Damage in Phoenix
Mold proliferation is more than just a visual nuisance because the fungi can eat into the affected surface, causing structural damages. When it develops in hidden spaces such as wall cavities, its musty smell affects the air quality of your Phoenix property. Depending on the material in the affected area, you can use various approaches to deal with the mold infestation before it goes out of control. Our professional remediation services can help you find a long-term solution to the problem you are facing.

Mold damage in Phoenix properties is severe if porous materials are affected. In those cases, the most likely solution is the replacement of the material since it is hard to eliminate the deeply penetrated hyphae. Replacement is also necessary if there are signs of rot. No matter how thorough cleanup is, it cannot restore structural integrity.

For nonporous surfaces or cases of light infestations, cleaning can help restore the affected areas to preloss condition. Since mold can also develop on items such as furniture, cleanup is part of the process even after removing some materials. Using the right chemical agents helps boost the effectiveness of the cleaning procedures. Our SERVPRO technicians inspect the affected area to determine which cleaning products to use.

If the infestation affects fabrics such as draperies or upholstery, cleaning them helps. Our SERVPRO technicians can use a bleach such as chlorine because it works effectively against mold. It also removes any stains caused by the infestation. We check the material first before remediation starts because chlorine can damage wool and silk. We also avoid it if there are rust stains on the material because it makes such stains set rather than removing them.

The selected cleaning product should be inexpensive and effective for different types of mold. Our SERVPRO technicians use phenolics on most surfaces. These are alcohol based agents that we dilute with water to clean mold residue from surfaces. We can also fog them to eliminate infestations in hidden spaces.

Early remediation helps prevent stubborn mold infestations. Call SERVPRO of East Phoenix at (602) 507-6163. We are available every day to offer assistance and advice.

Click here for more about Phoenix.