Professional Fire Remediation is Crucial to Recover from a Commercial Fire
2/22/2021 (Permalink)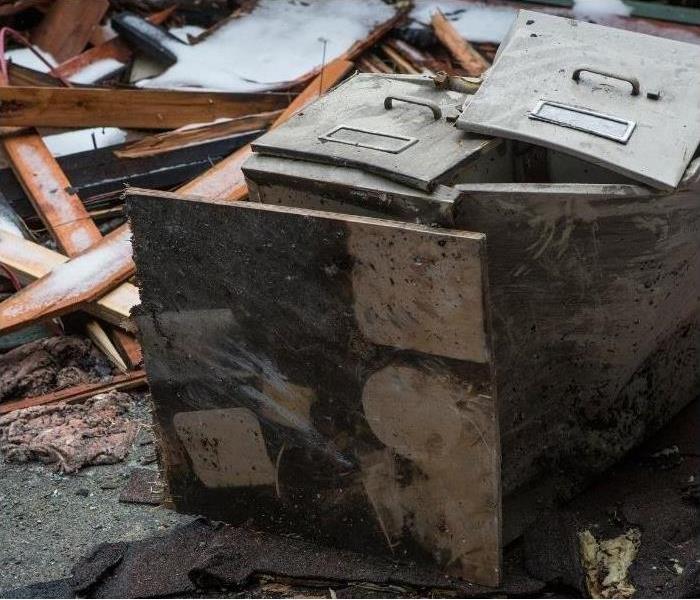 Every building is potentially at risk of fire damage. A fire can close the doors of your Phoenix property for an extended amount of time, or for good but professional fire remediation can help get your business up and running again after a fire.
Working with fire remediation professionals
We understand how commercial fire damage can affect your business, but thanks to several years of experience, we have a highly-trained team of IICRC-industry certified professionals who can help return your business to normal operations, quickly. SERVPRO understands the urgency involved in protecting your business and provides you with every service necessary to help you minimize any damages your facility might experience. Our technicians work on the fire, and smoke damage found throughout your property, ensuring that every area gets checked and cleaned thoroughly.
How SERVPRO can help your business recover

With access to advanced equipment, SERVPRO technicians remove smoke damage to carpeting, walls, ceilings, electronics, wood, furniture, paperwork, as well as any machinery, appliances, or other equipment that helps maintain operations for your business. We also have extensive experience in the decontamination of HVAC systems and ductwork, helping remove allergens and soot that may linger after a fire. SERVPRO technicians specialize in recovering vital information through our document and electronics restoration services. We can help save furniture, electronic fixtures, and equipment while cleaning and deodorizing the entire building with a wide range of wet, and dry-cleaning methods based on what the circumstance requires. We inspect your entire facility, remove all fire-damaged materials, and work diligently to limit any losses you might experience from the flames of the fire or the chemicals used to extinguish the fire. We also offer reconstruction services for more significant damages.
A full range of fire remediation services

By providing a full range of specialized services, we help you get your business back on track as soon as possible. All our customers receive a customized fire remediation approach, unique to their situation, that help return the property to a quality pre-damage condition. Our technicians are also trained to minimize any interruptions to your businesses' normal operations, helping you continue offering services, if possible. SERVPRO of East Phoenix is qualified to perform both interior and exterior reconstruction services on your property. We can handle any emergency repairs, 24/7, and provide you complete fire remediation and restoration process from start to finish. Give us a call at 602-507-6163 to begin your property's recovery today if you experience a fire at your place of business.