Staying Safe After Water Damage in Your Home
9/9/2021 (Permalink)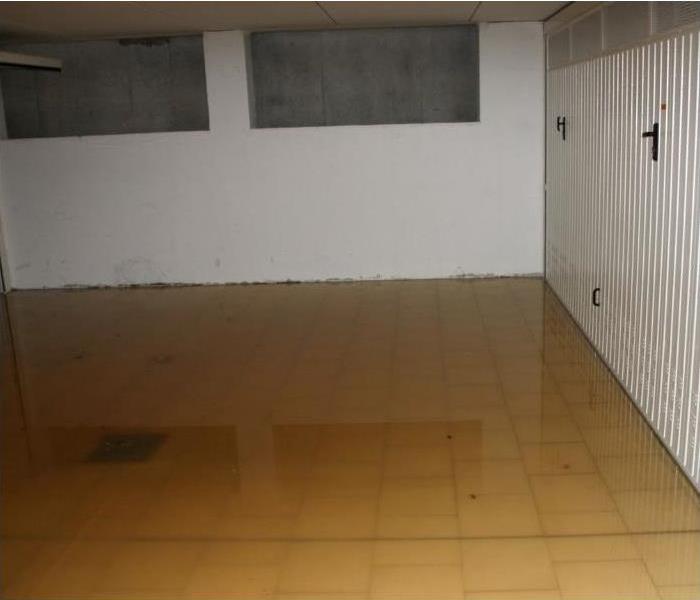 There are several things that can go wrong in your home, causing significant water damage. Whether a burst pipe has struck your home, you let the bathtub overflow, or an appliance has malfunctioned, sometimes you may be in need of water removal services as quickly as possible. While water damage is distressing, the most important thing is to protect yourself and your home. Here's how to stay safe after your home experiences water damage.
When water damage happens
A burst pipe can pump gallons upon gallons of water into your home at an alarming rate, causing pooling water and damage the structure of your home. Your home may even become filled with ankle-deep water causing a dangerous situation for you and your belongings. It's critical to act fast when you experience water damage of any kind. Allowing the water to sit while you try to clean it up yourself puts you at risk of falling and your possessions at risk of further damage. It's important to call professionals in to stop the water damage and extract the water quickly and thoroughly.
Call SERVPRO water remediation specialists
When you contact SERVPRO, the first thing we'll do is suggest that you stop the source of water while we send our skilled technicians to start water removal in your Phoenix home. If you have a broken pipe, stopping the burst pipe from gushing water everywhere is a critical step. If water is still flowing, it's important to get that under control if you can. Likely we'll recommend turning the water off at the main if you're unable to address the portion of the pipe burst. It's a temporary shut-off until help arrives. If you're unable to do so, our techs can help when we arrive.
When help arrives
After our IICRC certified technicians stop the flow of water or if you were able to do it prior to our arrival, we can begin to remove it from your property. SERVPRO uses advanced technology to tackle water removal, such as portable and efficient truck-operated pumps as well as wet/dry vacuums. These tools allow us to remove the water as quickly as possible from your property and limit the amount of damage done; the more time that the water stays stagnant, the more damage it can do to your home. Once SERVPRO removes all of the water from your property, we can begin the drying process to ensure there is no residual moisture left in the structure. Our technicians can use tools like hygrometers to measure the moisture content of the atmosphere. Once we are aware of the moisture content, we can use dehumidifiers to create an ideal environment for drying and other tools like air movers to assist.
Work with water remediation professionals for water damage
If you experience water damage to your property and need professional water removal services, call SERVPRO of East Phoenix at (602) 507-6163. We're ready to respond 24/7 and will act quickly to arrive at your property as soon as possible to begin remediation.