Flood Damage Dirties Up Exterior Areas Of Phoenix Homes
8/9/2018 (Permalink)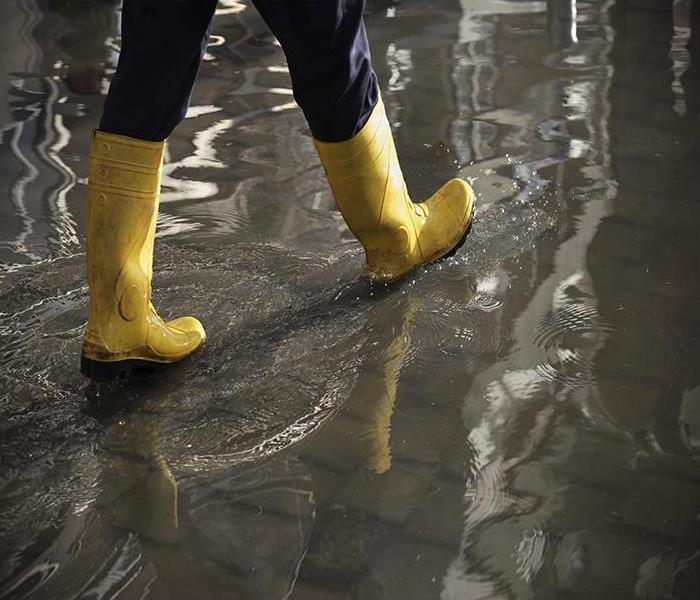 Flooding in Phoenix that leaves homes suffering from flood damage often needs mitigation of the exterior areas.
Flood Damage To Your Home
The exterior aspects of your Phoenix home also require cleanup after flooding. Debris ranging from bags and other litter to branches, leaves, and larger pieces of plant matter can end up on your lawn, strewn across your landscaped areas, and even create serious safety hazards.

Flooding in Phoenix that leaves homes suffering from flood damage often needs mitigation of the exterior areas. SERVPRO technicians can properly mitigate the interior areas of your home, as well as those on the exterior, including making sure that debris no longer remains behind as an eyesore, and the sides of your home are washed clean of residue. We can also mitigate flood damage that affects your outbuildings, particularly garages and sheds by inspecting them and cleaning up any damage found.

While the mitigation of your dwelling's interior affects your family the most, we also understand that hazards outside of your home can keep your family from enjoying time outdoors. We can help you resolve these concerns by cleaning up the area and making it beautiful and hazard-free again.
Pieces of broken glass, shards of splintered wood, piles of debris that the water pushed into corners and other such situations can seem interesting to young children who might not understand the dangers associated with these new-found items. Removing them, as well as any other hazards can restore safety to your yard for your children.

Garages and sheds where you store your tools and seasonal vehicles can retain moisture just like the interior elements of your home. We can dry these areas out and clean up any silt or other debris, so things become more orderly and less of a mess. Doing this as soon as possible can keep your tools from rusting. This protective measure is just as important for less expensive items like shovels as it is for more expensive saws, grinders, and other power tools.

SERVPRO of East Phoenix's IICRC-certified technicians are always ready to help homeowners in Arcadia, Biltmore, and Tempe restore their homes after flood damage and other disasters ruin their property. Call our 24-hour emergency services line at (602) 507-6163 to receive the services your home needs to make everything safe again for your family.
Click here for more about Phoenix.