Helping Your Business Recover From Fire Damage Throughout The Phoenix Area
8/4/2017 (Permalink)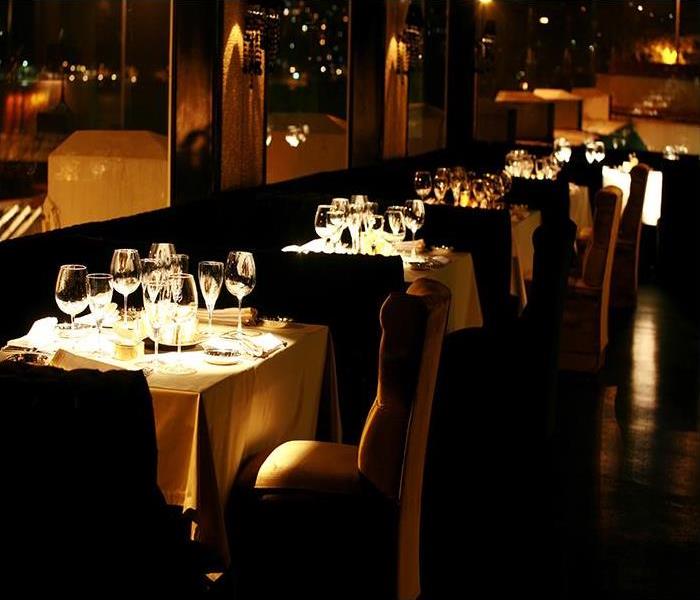 Fires can devastate your business, often leading to a loss of assets, revenue, and eventually permanent closure.
Recovering From Fire Damage
Every restaurant has open flames, heating equipment, electrical connections, oils, chemicals, and paper products that add all the ingredients fire needs to get out of control quickly. Fires can devastate your business, often leading to a loss of assets, revenue, and eventually permanent closure.

Businesses throughout the Phoenix area report fire damage more often than you might think, costing owners millions in direct property damage. Preventative maintenance, employee training, and the installation of fire extinguishers, suppression, and quality exhaust systems can help. However, more often than not, your employees shrug-off necessary training and panic when faced with situations like these. All it takes is an employee failing to clean appliances properly, or having a manager that forgets to schedule regular maintenance for the fire prevention systems on your property for things to go horribly wrong.

Even if you take all of the right precautionary measures, accidents happen. Taking the time to form a pre-existing relationship with a trusted local restoration company can help you get these accidents under control quickly, whether they occur in the middle of the night or day. Places like SERVPRO have professional fire restoration teams available 24-hours a day to provide you with the emergency services you need to keep your business running.

By developing an SERVPRO Emergency READY Profile for your business, you limit any interruptions you might face. When everyone on the ground understands what to do and what to expect, your property has a better chance of survival. We perform a no cost assessment of your facility and help you determine an immediate plan of action for when emergencies occur.

You can establish your local SERVPRO as your disaster mitigation and restoration provider, identify those with authority to allow work to begin, saving time and money through mitigation of damage. The sooner our teams can start work, the better results you receive.

Our Access READY Plan App provides workers with valuable information, including the location of shut-off valves, priority areas, and what to do during an emergency, that makes your business "Ready for whatever happens." Contact SERVPRO of East Phoenix today to discover solutions available in your area (602) 507-6163.
For more about Phoenix click here.